Tea please! When everything goes wrong in life; there's tea. A warm, heartfelt beverage that can simply calm your mind. Even when things are going great in life; there's still tea. A refreshing and relaxing drink that can be a great conversation starter with your mates.
We are both coffee and tea drinkers. Our mornings generally start with a cup of turmeric coffee follow by a strong black tea with a dash of soy milk. To tell you the truth; we always have a cup of tea after our meals. There is just something about a cup of warm tea. It soothes our tummy, relaxes our muscles and reminds us to appreciate the little things in life.
It was a no brainer for us to get in touch with a tea lover alike - Zahriyah, the founder of Tea Tasters. Let her share her tea journey with you.
Zahriyah, tell us more about yourself and how you started Tea Tasters.
Tea Tasters was created by a tea lover (me), who like most tea lovers, may be guilty of having too much tea! I was in a store one day, and had a selection of teas on hand. I thought to myself, if there was a place I could purchase brands of premium tea. Not just the mainstream ones that are readily available. After identifying this gap in the market, I did more research and ta da! The idea of Tea Tasters was born! A tea subscription box that provides sample sizes of different blends of tea from new and established brands. Just enough for a tester for our lovely tea tasters!
It is an endless exploration in the world of tea. We love how you are introducing different types of tea to tea drinkers. Do you have a favourite tea that you drink at home?
It's no surprise that I have a few favourites as I drink so much tea! The ones that are my current go to are Hot Cinnamon Spice by Harney & Sons and Golden Treasure by Adore Tea! Both are great for Winter, day or night!
We are actually tea drinkers also (never say no to a cup of chai!), what do you think is the best way to enjoy a cuppa?
I enjoy a good cuppa tea the most when I'm winding down at the end of the day. When I'm reflecting and starting a to do list for tomorrow. I feel it allows me to connect and appreciate the tea that I'm drinking more!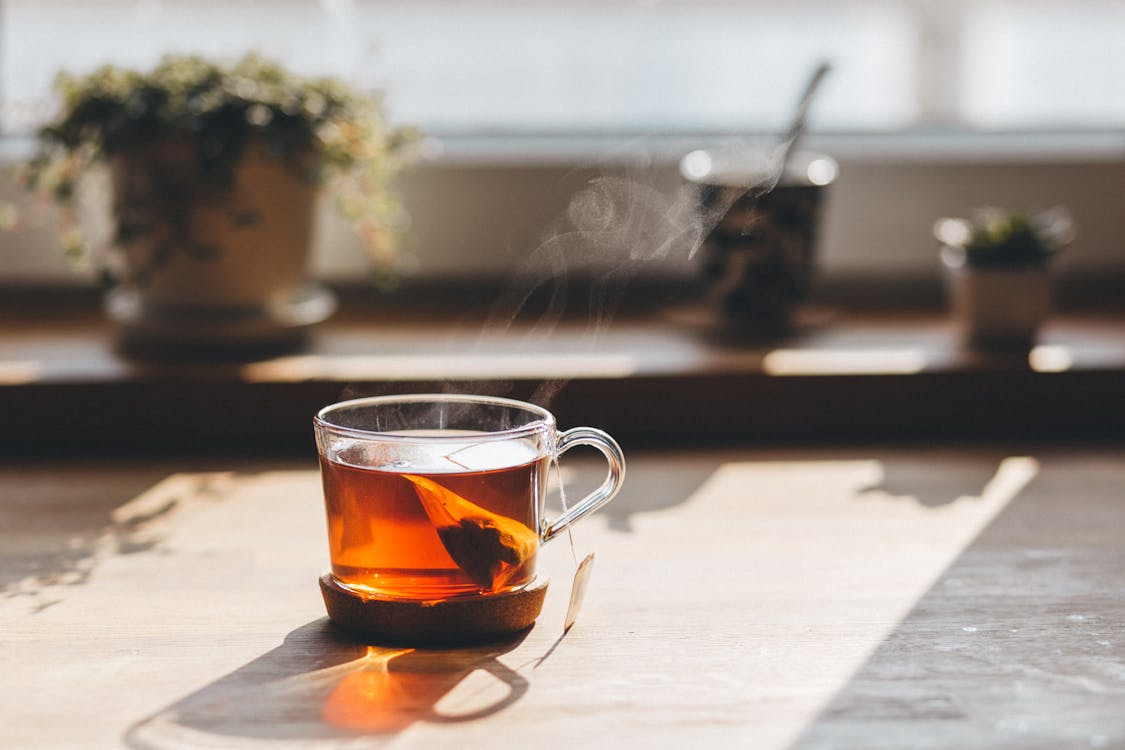 How do you want Tea Tasters to impact your audiences and what kind of journey will the subscriber experience?
There is a world of tea that Australian tea lovers should be experiencing. By having a subscription with Tea Tasters, they get to go through a journey of exploration and discovery. We work closely with suppliers and ensure that we test the teas ourselves to ensure top quality and a rich experience for our tea tasters.
Lastly, what can tea drinkers expect from Tea Tasters for the rest of 2019?
Come meet us at different markets throughout Melbourne and experience a tea shop like no other! Find out where we'll be by following us on Facebook or Instagram. We'll also be at the upcoming Melbourne Tea Festival on 21 July at The Meat Market in North Melbourne!
Great ideas always come by when you least expected. Tea Tasters is not only an amazing idea for tea lovers to try out premium teas. It is also a great way to reduce waste! We all have that experience, purchasing a tea we thought we might like, but often or not the tea ended up in the bin. Instead of producing more waste to the environment; here is Tea Tasters; your ticket to a new tea-rrific world.
Stay tuned on our social or sign up to our newsletter for more aspiring stories of remarkable souls at Babylon Grey.