Not long ago, we mentioned a documentary we enjoyed - The True Cost - and reminded you of how important it is to shop ethically and do your research before purchasing.
We at Babylon Grey may not get caught in with the fashion trends, but that is something that seems to be driving fashion industry. As mentioned in The True Cost, "Once upon a time, there were two fashion season: Spring/Summer and Fall/Winter. Fast forward to 2014 and the fashion industry is churning out 52 "micro-seasons" per year. With new trends coming out every week, the goal of fast fashion is for consumers to buy as many garments as possible, as quickly as possible".
Now you may think that statement has nothing to do with accessories, but it does. Today we are very thankful to have met two creators, born and raised in Melbourne, who are doing their part to challenge this dynamic. What you wear daily is an expression of who you are, and Shay and Corbin from Obliqua believe there is more to expressing yourself than mass produced fashion.
Corbin, a fabricator is a bit of a romantic. He has made some pretty cool things from acrylic, and if you ask Shay, the coolest thing he has made would be the pirate ship he made for her just
before they started dating. He left it on her doorstep on her birthday.
Shay on the other hand, is more than just an acrylic jewellery maker. She is also an Interior Designer (find out more here)! That makes Oblliqua a multi-talented duo from the get go. To add to that, a little birdy told us that they will also be selling handmade textile homewares in the near future.
For now though, we think you should get to know these hand makers.
Tell us more about the name Obliqua and how did it all come about.
We have both always been really creative in our own ways. Making jewellery has given us an outlet to combine our creative strengths and do something together!
The name Obliqua comes from 'Eucalyptus Obliqua' which is a type of tree native to South-Eastern Australia (just like us!).
Now, tell us about the duo team of Shay and Corbin.
Corbin is always making things at work, whether it's gifts for friends and family or something that's needed around the home, with the access to a laser CNC the possibilities are endless.
About a year ago I designed a pair of earrings and asked him if he could make them out of acrylic – he took me into the factory and we spent a day refining the design, selecting material and then laser cutting them and putting them together. Seeing our designs come to life inspired us to make more!

We love how you source your materials from Victoria and Queensland; is there a reason why you chose these two states?
We were certain that we wanted to source our materials from Australian businesses. We also aim to use as much reclaimed material as possible - our black & white range is produced with 100% reclaimed acrylic.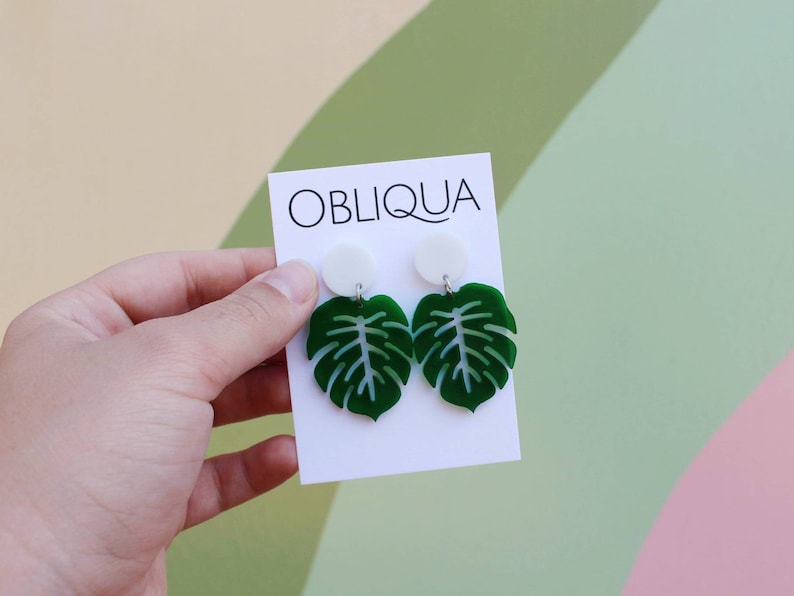 In the era of fast fashion, what kind of impact do you and Obliqua hope to have?
We are hoping to use our jewellery to show people that unique and handmade will always outclass inexpensive and mass produced fashion. Supporting local hand-makers is really important to us.

Your earrings help women out there feel beautiful; but what makes you feel the most beautiful; and how do you define "beauty"?
I am all for making women feel good about themselves. I think beauty is something that is incredibly hard to define – all I know is that if people feel happy in our earrings... then that is beautiful.

Lastly, if Obliqua was a person... who would it be and why?
80's era Madonna – definitely.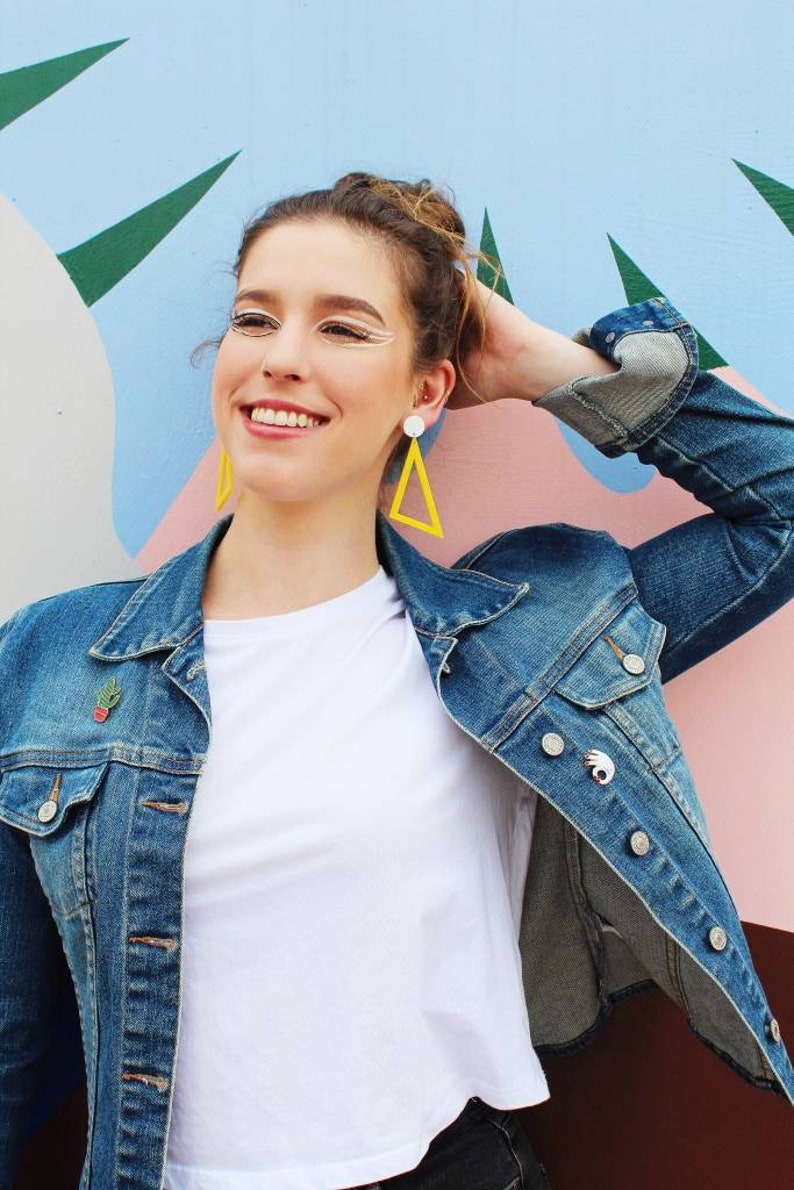 We think it is amazing when creatives get together to produce more goods that are original and unique. Obliqua is here to inspire people with its colours, shapes and style. We can definitely see that 80s Madonna in their brand; do you see it?
If Obliqua's story inspired you, share it with your mates.
If their creations have empowered you, follow them.
As Gandhi would say
"Be the change you want to see in the world".
Here at Babylon Grey we believe every little bit helps; and by shopping with local hand-makers, you are helping them AND helping the world by decreasing the unneeded act of mass production.
Stay tuned on our social or sign up to our newsletter for more aspiring stories of remarkable souls at Babylon Grey.